At what age can children start dancing?
As the new school year approaches, it is common for parents to start thinking about possible activities for their children. It is clear that some disciplines are now open to 3 year olds. It is difficult to make a choice...
A supervised and regulated discipline
Concerning dance, lhe law of July 10, 1989relating to the State Dance Diploma, stipulates that children between the ages of 4 and 5 may only practice body awareness activities. For the teaching of classical, contemporary and jazz dance, children between the ages of 6 and 7 may only practice an introductory activity.
The activities practiced by children from 4 to 7 years of age inclusive do not involve any strenuous work on the body, excessive extensions or forced articulations
The virtues of dance for children
Have you noticed that children dance naturally from an early age?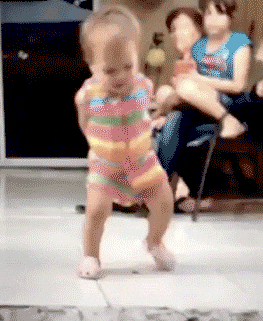 You've probably seen your child wiggle to the music. As natural as it is, dance also has many virtues for your children. Because dance is above all a teacher who teaches and the respect of the rules of an activity.
But it is also and above all an efficient way to meet other children and to experience this activity together.
In addition, dance allows your child to:
Spend yourself

Expressing emotions

Unleash your creativity

Become aware of your body in space

Improve flexibility and coordination

Develop a natural musculature
Dancing is a great way for children to get exercise and have fun at the same time. It can improve their cognitive function, balance and posture. In addition, dance can help children develop social skills and confidence. Dance can also be a creative outlet for children, helping them express themselves in a fun and positive way.
Children who participate in dance classes often develop strong bonds with other members of the class. This sense of community can help children feel more confident and secure about themselves and their ability to interact with others.
Dance can also be a great tool for teaching children discipline and commitment. Children who participate in dance often learn to set goals and work hard to achieve them. This discipline can be applied to other areas of their lives, such as schoolwork or hobbies.
Which dance class should your child take? 
Dance schools offer a wide range of classes for your children. 
After the awakening and initiation, they can choose between Jazz, Classical, Contemporary and Hip-Hop Dance. Note that activities such as barre and Pilates are reserved for teens and children.
Finally, the courses organized on weekends or during school vacations can allow you to try all the activities and make your choice.
The Dance Awareness Course 
Based on discovery, the dance initiation course is built around three main axes: dance, music and imagination. Through dance, children discover the pleasure of moving, of expressing themselves in ways other than words, but also of space, of relationships with others...
We associate to the danced movement the entry in an imaginary world
As the year progresses, the child will find his or her bearings and will be able to slowly move towards classical dance, modern jazz or other disciplines.
Introduction to dance course 
Based on " learning" the introductory course takes up the knowledge of theawakening to dance and offers children the opportunity to open up to new approaches. The gestural vocabulary is approached as well as the different musical styles (classical, jazz, world music...). Calm exercises precede more "moving" exercises during which the different dance styles are evoked (rock, salsa, jazz...).
Improvisation and the creation of small scenes will allow everyone to develop their creativity and sociability.
Modern Jazz
Jazz dance is as experimental, free and fluid as the music of the same name. It requires the fundamentals of classical ballet to embody balance and agility. Modern Jazz is a blend of jazz technique and free dance that is characterized by an emphasis on mobility and flexibility of the spine, as well as anchoring to the floor.
The classes use the nuances of energy, play on dynamics and rhythm, and work on the notions of contraction and release. They are composed of exercises, movements, stretching and a set of technical steps to end up with choreographies. 
Classical dance
Classical dance classes are considered a fundamental basis for the practice of other disciplines. Indeed, this course requires above all flexibility, grace but also a perfect control of its body in order to be able to transmit the emotion through the gesture. Although technique and rigor are fundamental pillars of classical dance, dancers acquire a freedom of expression that helps them to build themselves in the dance and beyond. Classes are designed to ensure that the body is perfectly prepared and warmed up before the specific exercises.
Note that only the higher level courses use pointe work.
Contemporary dance
Unlike jazz and classical dance, contemporary dance movements are not codified. Contemporary dancers strive to connect mind and body through fluid dance movements. The term "contemporary" is somewhat misleading: it describes a genre that developed in the mid-20th century and is still very popular today.
The classes usually start with floor work and then vertical work.
Registering your child for dance
As you can see, dancing is a great way for kids to stay active and express themselves. It can also be a fun way to bond with others. If you are considering enrolling your child in dance classes, there are a few things to consider. First, consider your child's age and abilities. Ask people you know for recommendations or search online for reviews of studios in your area. Once you've found a few options that look promising, it's time to take the plunge and enroll your child in classes. Many dance schools offer something for all levels, from beginner to advanced. You need to make sure your child is placed in a class that is challenging but not too overwhelming. Take advantage of trial classes to have your child try out several dance styles, and move on!
The Wellness expert for Oktofit :